Media Partners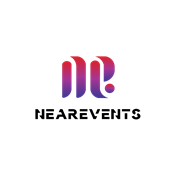 Considering thousands of events being organized all over the world from various fields, NearEvents provides the stage for promoting & choosing the most happening events in your domain to traverse and experience them. We bring to you the details of top most events and their details in one click away. NearEvents makes it possible for every individual to find their suitable event without going through the hazel of searching. It also brings to you the details of all the related events and giving you the wide range of options from which you can select. NearEvents not only serve and caters the need of participants. It also shares the opportunity with organizers of the events to promote the event and find the participants across the world
---
From MiddleEast, Tabeeby has emerged connecting people to healthcare providers. Since then we succeeded in raising the medical and health awareness among the population, taking the charge and we are in the pole position.
Recently, Tabeeby has been developed into a modern format following a comprehensive upgrade to become the first unique and true Health Social that ensures easy, swift and fast access to thousands of doctors, medical entities & Medical events.
Tabeeby has been featured as a media partner and created a recognition in hundreds of Health and medical events across the world, promoting their activities across our platforms to thousands of healthcare providers and millions of visitors.
Acknowledging that the foremost valuable treasure in life is good health, Tabeeby uses state-of-the-art technology and up-to-date social media innovations to highlight the concept of prime health in our daily life.
---
Clocate.com is a leading international directory for worldwide conferences and exhibitions. Clocate.com is equipped with a unique and comprehensive search that helps you find easily any event in any category or location. Each event includes detailed information, like, description, dates, location, map, prices, link to the official event's website and more...
If you search for a conference or exhibition in areas such as Industry and manufacturing, Health and medicine, Technology and IT, Business and finance, sciences, education, services (banking, insurance, tourism, Hospitality and more), government, environment, life style and arts, you'll find it in Clocate.com.
---